African-American ePublishing And Digital Company Writers Block Production, LLC Launches Writers Block Kids, A Collaboration With Studomatrix
September 28, 2020 at 13:40 PM EDT
(PRUnderground) September 28th, 2020, 227 News Outlet across the United States and international media have picked up this story.
Read the full story here:
https://lnkd.in/gjJDKa5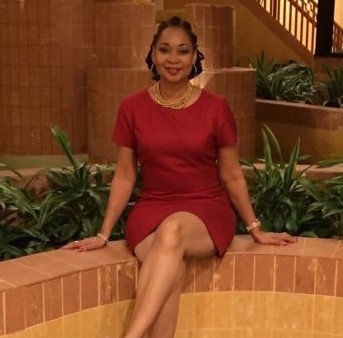 African-American ePublishing and digital company Writers Block Production, LLC is launching Writers Block Kids, a collaboration with StudoMatrix of New Delhi, India.
The purpose of the partnership is to offer 13 different programs to 25,000 students across 13 European companies, with the goal of enhancing students' writing and game development skills. Writers Block Production will also serve as the publishing and production company for the students' books and app games.
Writers Block Production's President & CEO, Paula Perry, says the company is involved in ePublishing, eCards creation, and software and app game development.
Perry says the company embraces contemporary topics. Most recently, the company completed a project to develop gaming apps from a children's book. "Our goal is to publish and develop high-quality offerings," she says. Writers Block Production has already garnered approval from Roku, Amazon Prime, and several additional streaming services.
Writers Block Production recently annexed to Writers Block Kids, and added streaming films, TV shows, and live video gaming to their services. Now movie directors, producers, film students, and writers can submit their animated short films, movies, and documentaries.
Writers Block Production also operates Voices Without, a platform to serve a range of talented, committed creative artists who lack funds to align with streaming, gaming, and publishing companies. "Our work with them allows them to continue to focus on what makes them happy, and partner with people who invest in them."
Perry says, "I was frustrated when I completed my first novel with working so hard to get my foot in the publishing house's door. I know other people are facing the same battle trying to get their creative work out into the world."
Perry's own children's books and games include publications include The Hot Cross Bun, My Aunt Is A Witch, Ms. Paula's Garden, and Samantha Makes An A. Her romance novels include Inner Turmoil, Hard Love (Part One), Hard Love (Part Two), Romance Of A Lifetime (Part One), Romance Of A Lifetime (Part Two). And The Self-Help Guide For The Enthusiastic Writer.
Sparsh Rastogi, Director of Studomatrix, a platform for students to pursue holistic development, skill enhancement, and character growth, heard about Writers Block Production and initiated talks about a collaboration to provide students the opportunity to have their short films, culinary, and other programs showcased on Writers Block's streaming channels.
Falit Sijariya, Founder and President of Studomatrix, in addition to being a social activist, political analyst, and educationist, says Studomatrix's mission is to equip students to unleash their potential, show their talents, and apply the skills they've developed. The organization aims to fulfill the ideas and aspirations of students.
The Studomatrix program is free for anyone for all ages 13-18. Sijariya leads 25,000 students from more than 150 cities across India. He is committed to building a global community that contributes to providing opportunities for students to rise to their full potential.
Sijariya also directs Diplomatron, where he's conducted a series of workshops in partnership with United Nations bodies including SDG and UN HeForShe. He's provided subject matter expertise to the UN Deputy Secretary General regarding climate change and desertification. Sijariya has worked closely with Members of Parliament and Ministers in India for the past several years.
About Writers Block Production
The post African-American ePublishing And Digital Company Writers Block Production, LLC Launches Writers Block Kids, A Collaboration With Studomatrix first appeared on PRUnderground.
Press Contact
Name: Paula Perry

Phone: 901-218-8604

Email: Contact Us

Website: https://writersblockproduction.com
Original Press Release.
#PaulaPerry #Writersblockproduction #Memphis #TN #Business #International #Children #Studomatrix #Learning #Writers #Authors #Gaming #AfricanAmericanNetworking